Sorry, we didn't find anything about "Search", please re-enter the keyword.
How do I reset saved cleaning map?
You could reset map like picture below to get a new map on app.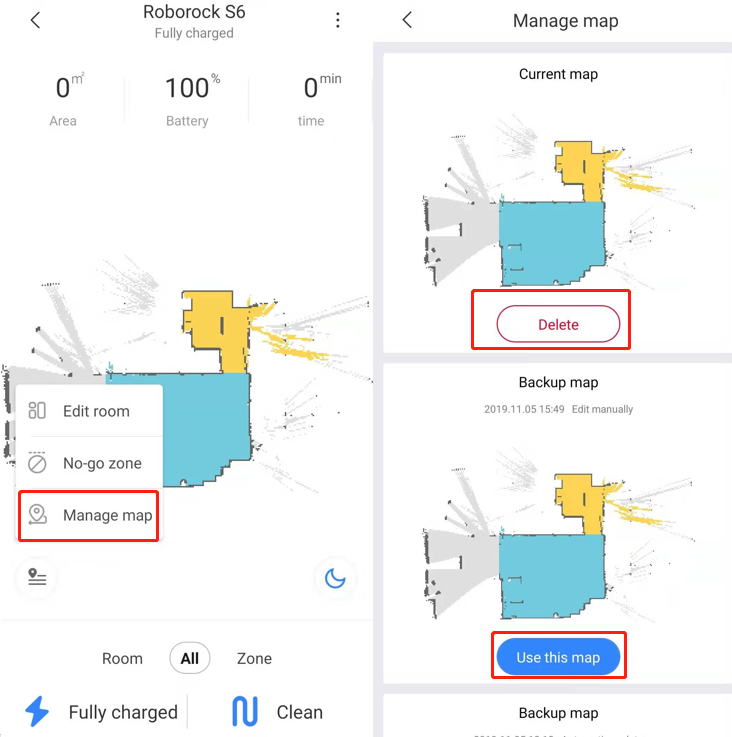 Related FAQs

:

How many maps can robot cleaner save?

How to create multiple maps for multi-level house?

Can I make the robot cleaner clean specific rooms?

How do I merge or divide rooms on the map?
---